Overview
Another common term for this condition is Posterior Tibial Tendon Dysfunction (PTTD). There is a cause-effect relationship between pronation, flatfoot deformity and subsequent tenosynovitis of the posterior tibial tendon. Mechanical irritation of the tendon may lead to synovitis, partial tearing and eventually full rupture of the tendon. Other structures, including ligaments and the plantar fascia, have also been shown to contribute to the arch collapsing. As the deformity progresses, these structures have been shown to attenuate and rupture as well. In later stages, subluxation of various joints lead to a valgus rearfoot and transverse plane deformity of the forefoot. These deformities can become fixed and irreducible as significant osteoarthritis sets in.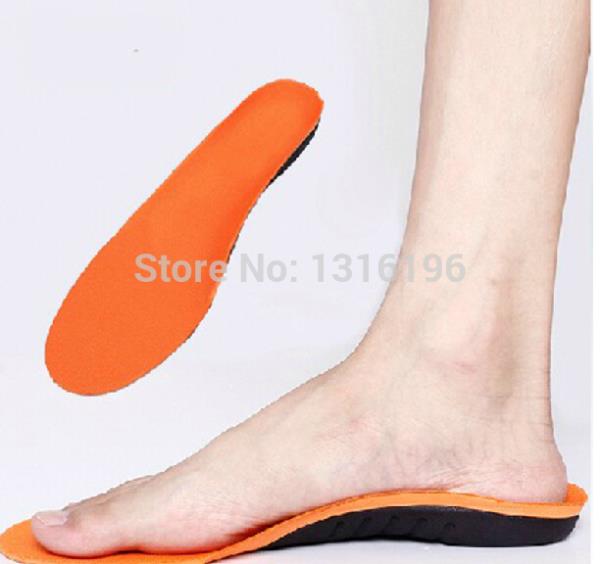 Causes
Overuse of the posterior tibial tendon is often the cause of PTTD. In fact, the symptoms usually occur after activities that involve the tendon, such as running, walking, hiking, or climbing stairs.

Symptoms
Often, this condition is only present in one foot, but it can affect both. Adult acquired flatfoot symptoms vary, but can swelling of the foot's inner side and aching heel and arch pain. Some patients experience no pain, but others may experience severe pain. Symptoms may increase during long periods of standing, resulting in fatigue. Symptoms may change over time as the condition worsens. The pain may move to the foot's outer side, and some patients may develop arthritis in the ankle and foot.

Diagnosis
Your podiatrist is very familiar with tendons that have just about had enough, and will likely be able to diagnose this condition by performing a physical exam of your foot. He or she will probably examine the area visually and by feel, will inquire about your medical history (including past pain or injuries), and may also observe your feet as you walk. You may also be asked to attempt standing on your toes. This may be done by having you lift your ?good? foot (the one without the complaining tendon) off the ground, standing only on your problem foot. (You may be instructed to place your hands against the wall to help with balance.) Then, your podiatrist will ask you to try to go up on your toes on the bad foot. If you have difficulty doing so, it may indicate a problem with your posterior tibial tendon. Some imaging technology may be used to diagnose this condition, although it?s more likely the doctor will rely primarily on a physical exam. However, he or she may order scans such as an MRI or CT scan to look at your foot?s interior, and X-rays might also be helpful in a diagnosis.

Non surgical Treatment
Because of the progressive nature of PTTD, early treatment is advised. If treated early enough, your symptoms may resolve without the need for surgery and progression of your condition can be arrested. In contrast, untreated PTTD could leave you with an extremely flat foot, painful arthritis in the foot and ankle, and increasing limitations on walking, running, or other activities. In many cases of PTTD, treatment can begin with non-surgical approaches that may include. Orthotic devices or bracing. To give your arch the support it needs, your foot and ankle surgeon may provide you with an ankle brace or a custom orthotic device that fits into the shoe. Immobilization. Sometimes a short-leg cast or boot is worn to immobilize the foot and allow the tendon to heal, or you may need to completely avoid all weight-bearing for a while. Physical therapy. Ultrasound therapy and exercises may help rehabilitate the tendon and muscle following immobilization. Medications. Nonsteroidal anti-inflammatory drugs (NSAIDs), such as ibuprofen, help reduce the pain and inflammation. Shoe modifications. Your foot and ankle surgeon may advise changes to make with your shoes and may provide special inserts designed to improve arch support.


Surgical Treatment
Many operations are available for the treatment of dysfunction of the posterior tibial tendon after a thorough program of non-operative treatment has failed. The type of operation that is selected is determined by the age, weight, and level of activity of the patient as well as the extent of the deformity. The clinical stages outlined previously are a useful guide to operative care (Table I). In general, the clinician should perform the least invasive procedure that will decrease pain and improve function. One should consider the effects of each procedure, particularly those of arthrodesis, on the function of the rest of the foot and ankle.